Elegantly furnished modern apartments in prime location close to Messe Frankfurt and Goethe University.

Müllerstraße 30
Frankfurt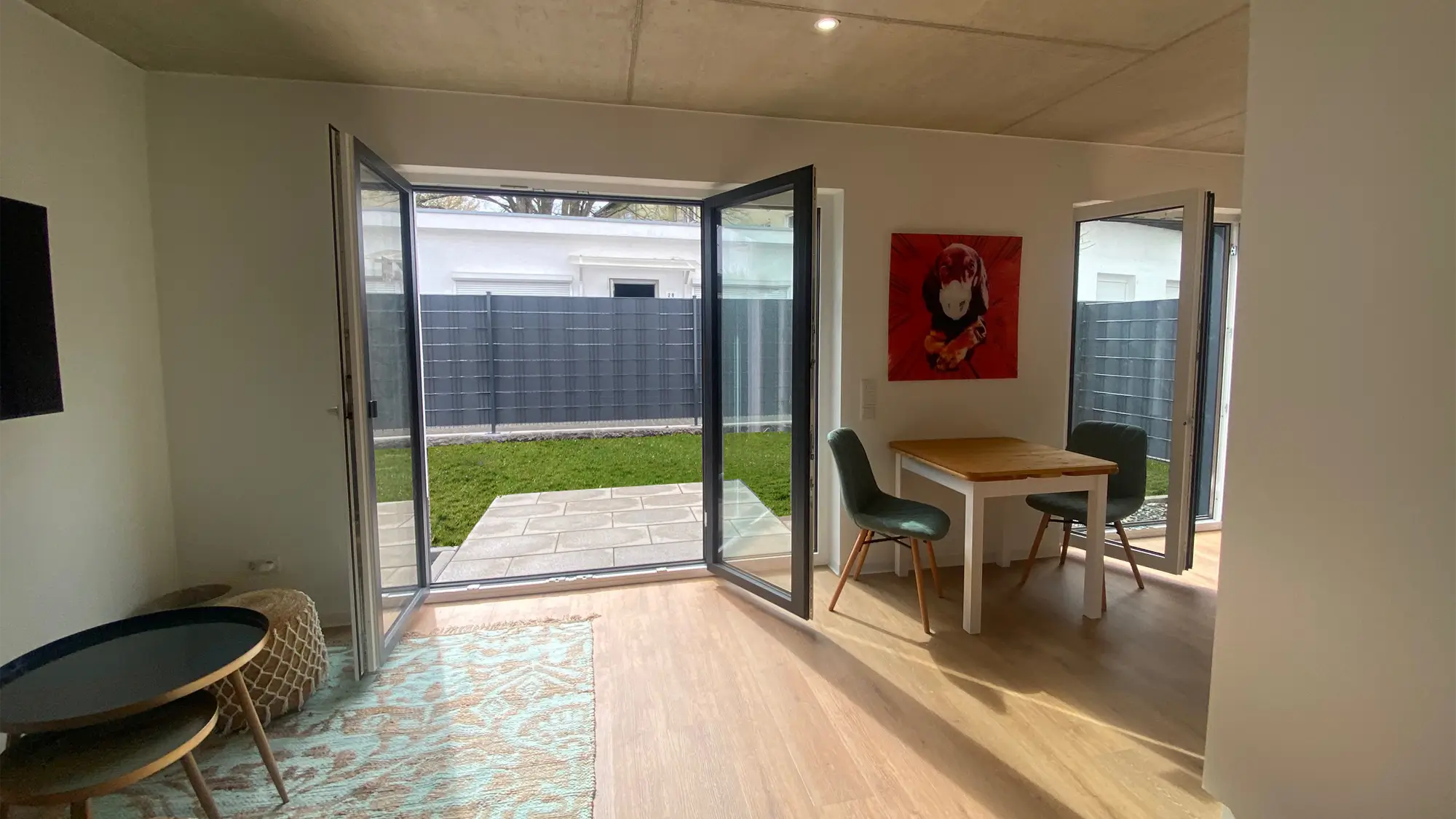 Exklusive atmosphere in an energy-efficient building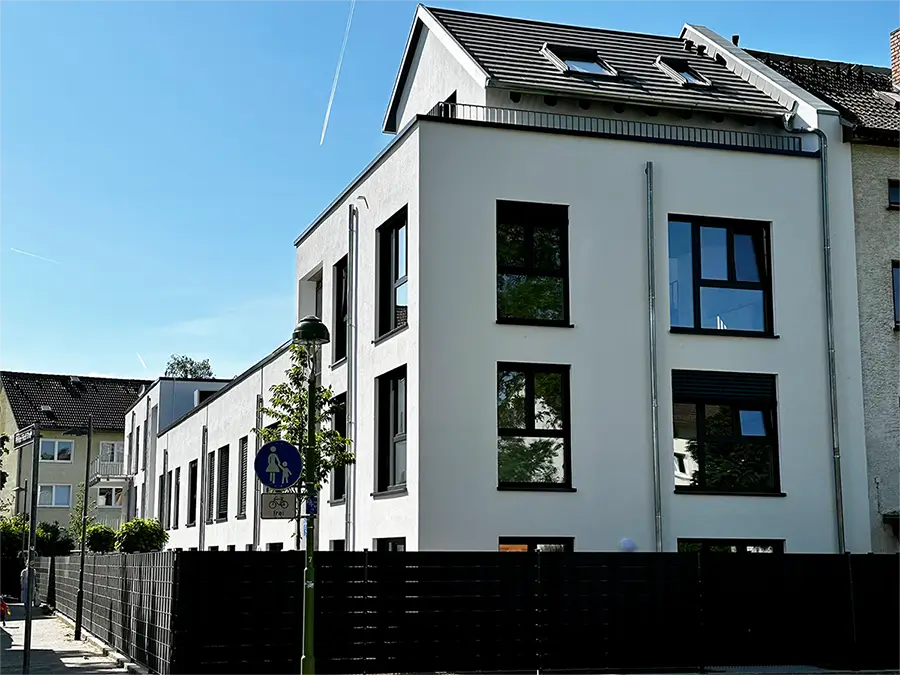 Discover Müller30, where fully furnished apartments await within a contemporary, highly energy-efficient building meeting the esteemed German KfW 55 standard. We incorporated a heat pump system and solar panels for efficient heating and lower utility costs, all while prioritizing environmental sustainability.
Nestled in a peaceful residential neighborhood with exceptional amenities, our modern building is located in the sought-after Frankfurt Bockenheim area. With convenient access to a well-developed infrastructure, everything you need is within reach.
We offer 24 bicycle parking spaces along with three dedicated car parking spaces, ensuring hassle-free mobility for residents.
The apartments are equiped with art prints by photo artist Andreas v Maltzan.
Welcome to Müller30, where comfort, sustainability, and accessibility come together!

Highlights
Insulated to KFW 55 standard
Highly efficient windows
Electric roller shutters
Floor heating in all rooms
100% of energy for heating generated by heat pump
Solar panels
Laundry room with washing machines and dryer
Garden irrigated with rainwater
Location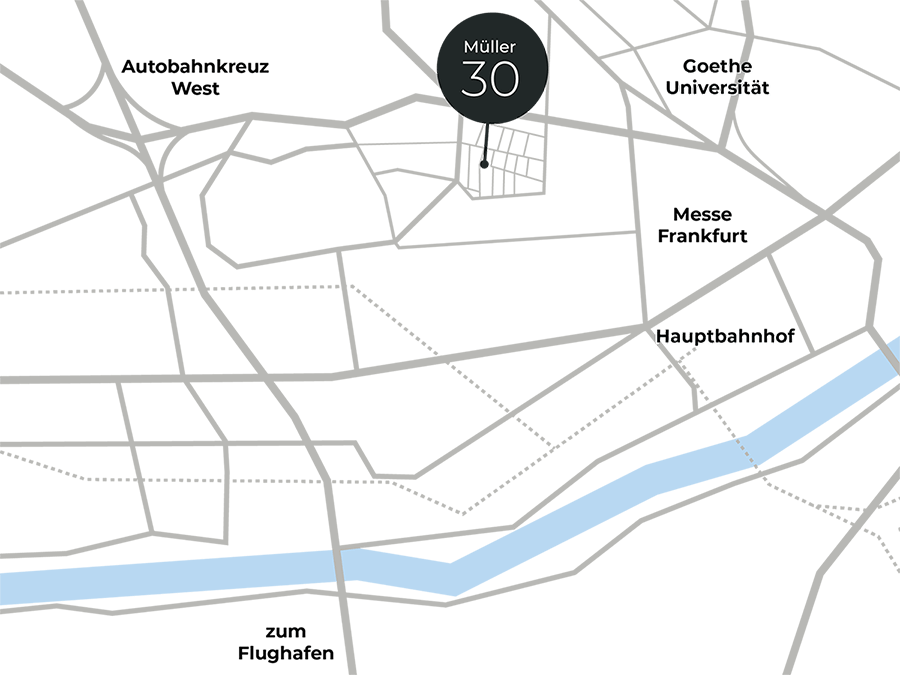 By clicking the link to open Google Maps, you are leaving our website. Google Maps will use cookies and process your personal data according to their privacy policy. Please refer to Google's privacy policy for more detailed information.
Located in Frankfurt Bockenheim, Müller30 offers a quiet residential setting near Rebstockpark, combining urban living, leisure activities, and excellent city connections. Benefit from proximity to Messe Frankfurt trade fair grounds, Goethe University, Frankfurt main station, and the banking district, enjoying the best of both worlds.
200m from Rebstockpark
500m from Messe Frankfurt
500m from Goethe Universität
700m from Autobahnkreuz West
800m from Frankfurt main station
5km from Frankfurt airport